Claude Benezra (1939-1992)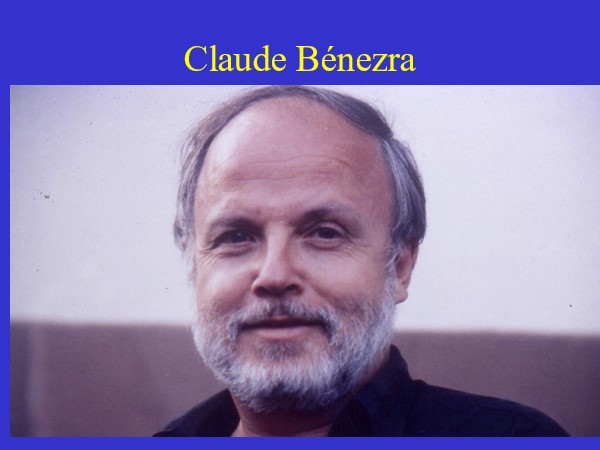 Claude Benezra was born in Casablanca (17.06.1939) and died in an aeroplane accident on January 20, 1992 (Mont Ste. Odile, France).
He obtained his doctoral degree in chemistry in Strasbourg in 1966 and in 1975, created the worldwide-known and very prestigious laboratory of "Dermato-chimie".
He cooperated with Jean Foussereau, dermatologist at the Strasbourg University Hospital and one of the founding members of the Groupe d'Etudes et de Recherche en Dermato-Allergologie (GERDA), who focused on plant dermatitis.
Claude was an author or co-author of several books in the field of allergic contact dermatitis: "Les eczémas allergiques professionnels", in cooperation with Jean Foussereau, "Allergic contact dermatitis to simple chemicals; molecular aspects, 1982", "Occupational contact dermatitis 1984", "Plant Contact dermatitis 1985", in cooperation with Georges Ducombs (also a GERDA and EECDRG member), and "Textbook of Contact Dermatitis".
During his career, he also worked at Ottawa University from 1968 to 1975, and was a Visiting Professor of California University in 1983.
He was a member of the GERDA, ICDRG, EECDRG and ERGECD (European Research Group on Experimental Contact Dermatitis).
Claude Benezra was a pioneer in the introduction of chemistry into the world of allergic contact dermatitis, including the cross-reactivity and stereospecificity of contact allergens. We are very grateful to him and to his successor Jean-Pierre Lepoittevin, who became the Head of the Dermato-chemistry Laboratory in 1992. They have been instrumental in teaching clinicians to better understand the chemical mechanisms behind the development of contact allergy.
Besides being an excellent scientific researcher, Claude was also a sincere friend of many of us.
An Goossens, 2018