Cecilia Svedman
Dep of Occupational and Environmental Dermatology VO EHRÖ, Skane University Hospital IKVM, Lund University, S -20502 Malmö Sweden
Email:Cecilia.Svedman@med.lu.se
Telephone: +46-7024674508
ICDRG 2020-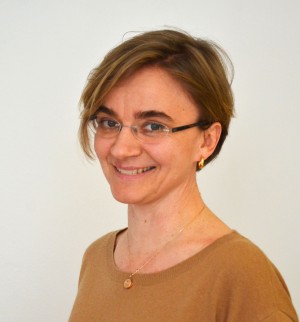 Cecilia Svedman is Professor of Occupational and Environmental Dermatology at Lund University, Malmö, Sweden. She is the present Head at the Department of Occupational and Environmental Dermatology, Skane University Hospital, Malmö.
Cecilia did her medical training and PhD at Lund University and one year of research at the Department of Dermatology, Slade Hospital, Oxford UK. She was a dermatology resident in Malmö, with 6 months of clinical training in Gentofte, Copenhagen under Professor Torkel Menne. In Malmö, she subsequently trained in occupational and environmental dermatology under Professor Magnus Bruze. As an occupational dermatologist, she has continued to work with Professor Magnus Bruze and colleagues at the Department in Malmö.
For 2 years she was Head of the Department of Dermatology in Helsingborg, Landskrona, Ängelholm and Trelleborg.
Currently she is supervising 6 PhD students in the Department of Occupational and Environmental Dermatology.
The main fields of interest for the department are occupational dermatology, patch test methodology, contact allergy, allergic contact dermatitis, systemic reactions and prevention.
Her present research projects focus on contact allergy to metals and fragrances, dental materials, contact allergy to medical devices, how to improve patch test methodology and preventive measures.