Professor Veikko Pirilä 1915-1998
ICDRG 1967-1983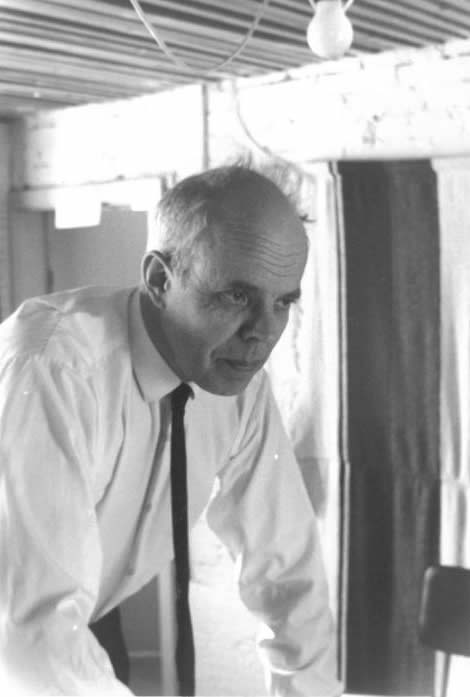 Professor Veikko Pirilä was based in Helsinki and in an obituary by Lasse Kanerva and Howard Maibach in the American Journal of Contact Dermatitis 1999; 10:102-2, now Dermatitis, was called, "the father of Finnish contact dermatitis and occupational research and of the Finn chamber technique of patch testing." He graduated in Helsinki in 1943, studied in Denmark and completed dermatology training in 1947 with a thesis on: "On occupational diseases of the skin among paint factory workers, painters, polishers and varnishers in Finland". He worked at the Finnish Institute of Occupational Health from 1947-1972, additionally qualifying in occupational medicine in 1954 and in allergology in 1970. He became Professor at Helsinki University in 1955-1981, holding a personal chair, and was chief of the Dermatology Department at the Helsinki University Allergy Hospital from 1970-1980. He wrote a number of important articles on "the chemical nature of the eczematogenic agent in oil of turpentine." In 1975, together with Dr L Forstrom, he published a review of 27 years of occupational dermatology in Finland, from 1946-1972. There were 8,057 cases, of which 4,529 were diagnosed with an occupational skin disorder.
He was particularly interested in the development and standardisation of patch testing techniques. The Scandinavian Committee for Standardisation of Patch Testing was established in 1962, being a forerunner of the European Research Group and eventually the ICDRG, of which he was a founding member and an active until 1983. He started work on developing Finn chambers used for patch testing in the 1960s, culminating in the present Finn chamber in 1975. He sold and marketed Finn chambers and continued to work up until his sudden death at the age of 83. His family ran the company Epitest Ltd. Oy (Tuusula, Finland) successfully for more than 30 years, before selling to Curt Hamann and his wife Beth Hamann through their business Smart Practice in 2008.
Rosemary Nixon