Professor Thomas Diepgen (1953-2020)
ICDRG (2000-2019)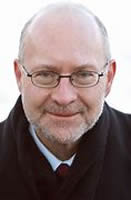 Thomas studied medicine at the University of Regensburg and at the Friedrich-Alexander University Erlangen and economics at the University of Regensburg and at the Ludwig-Maximilian University Munich, Germany. He completed his research fellowship at the Institute of Medical Statistics and Informatics, followed by a dermatology residency at the same university, while concurrently achieving board certifications in the fields of dermatology, allergy, environmental medicine, phlebology and epidemiology. His doctoral thesis (magna cum laude) was on the subject "Statistical analysis of the genetics of the human serum-Paraoxona¬se in different ethnic groups. He underwent clinical training in dermatology and allergy at the Department of Dermatology, University of Erlangen and his Professorial Thesis was on "Biometric analysis of diagnostic criteria of atopic skin diathesis with respect to epidemiological and occupational aspects."
He was Professor and Chairman of the Department of Clinical Social Medicine, Occupational and Environmental Dermatology at the University Hospital Heidelberg at Ruprecht-Karls University Heidelberg from 1999 until retiring from that position in 2017.
His many positions included: President of the European Society of Contact Dermatitis (ESCD) (2004-2006), secretary (1996 – 2002), treasurer (2010 – 2016); President of the European Dermato-Epidemiology Network (EDEN) (2000 – 2005), steering group member since 1996; Treasurer of the German-Japanese Society of Dermatology (GJSD) (2014 – today); Board Member: European Environmental and Contact Dermatitis Research Group (EECDRG); Board Member: International Contact Dermatitis Research Group (ICDRG); President of the German Society of Occupational and Environmental Dermatology (ABD); (1992-99), Secretary General (1999 – 2013), President (2013 – 2014), Vice President (2015 – 2017).
Thomas was also a member of the European Task Force on Atopic Dermatitis; co-editor of the Cochrane Skin Group, editor in chief of Occupational and Environmental Dermatology, member of the Editorial Board of several national and international scientific journals including Int Arch Occup Envron Health, Acta Derm Venereol, European Journal of Dermatology and Contact Dermatitis.
Thomas made a huge contribution to occupational dermatology in Germany, particularly with the recognition of occupational skin diseases and latterly, occupational skin cancer and worked closely with the insurance industry.
He authored more than 620 peer-reviewed publications and book chapters in the field of dermatology, allergy and  epidemiology. He was instrumental in co-ordinating the publication of the multi-authored Guidelines on Hand Eczema for the ESCD. His many academic interests included occupational dermatology, contact dermatitis, allergy, hand eczema, atopic dermatitis, environmental dermatology, skin toxicology and in later years, skin cancer and its epidemiology, and evidence-based dermatology. He was in great demand as a speaker at conferences worldwide, enjoyed travelling all over the world and was always willing to help colleagues.
Sadly, Thomas left us far too early in March 2020 at age 67, leaving behind his Japanese wife Keiko and a young son Kento, aged 5.
Rosemary Nixon and Peter Elsner