Professor Denis Sasseville
ICDRG 2005- ongoing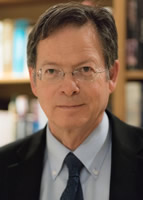 Professor Denis Sasseville completed medical school at université Laval (Québec City) in 1972 and practiced general medicine until 1976. He then returned to residency training in dermatology at McGill University in Montréal. After spending 9 years as solo dermatologist in Rivière-du-Loup, Québec, he returned to McGill and the Royal Victoria Hospital in 1989 to develop the contact dermatitis clinic. He was appointed Professor of Medicine (dermatology) at McGill University, and was Director of the Division of Dermatology of the McGill University Health Centre from 2000 to 2011. He retired from general dermatology at the end of 2017 but is still on active duty at the contact dermatitis clinic, and moved to the Montreal General Hospital since March 2015.
Dr. Sasseville is founding member and first president of the Canadian Contact Dermatitis Society. He is a member of the American Contact Dermatitis Society since 1991, and was its vice-president from 2005 to 2009. He is also a member of the European Society of Contact Dermatitis (ESCD) and of three research groups in cutaneous allergy: the North American Contact Dermatitis Group (NACDG) since 2000, the Groupe d'Etudes et de Recherche en Dermato-Allergologie (GERDA) since 2003, and the International Contact Dermatitis Research Group (ICRDG) since 2005.