Dr Etain Cronin 1927 – 2018
ICDRG 1967-1992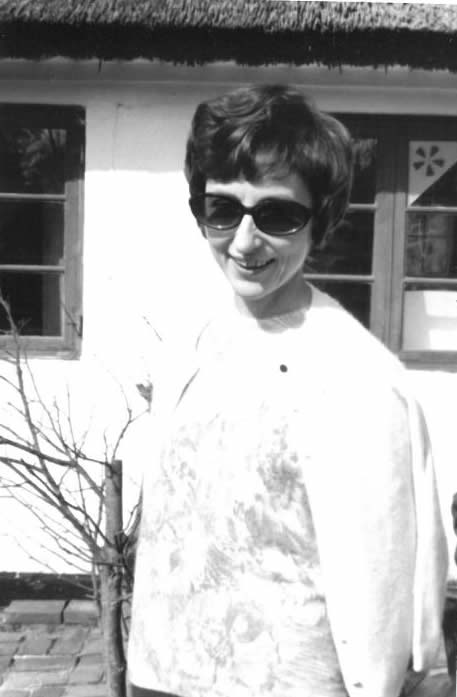 Etain Cronin BM FRCP was the daughter of a North London general practitioner and grew up in London. Her brother was a surgeon and her sister was an anaesthetist. She became the first female consultant dermatologist at St. John's Institute of Dermatology, a specialised dermatology hospital located in the middle of London at Leicester Square. She became the first female President of the St. John's Dermatological Society.
She worked at the St John's Contact Dermatitis Clinic for many years until retiring in 1992 at the age of 65. She was a founding member of the ICDRG and the only female of that illustrious group. She had a very precise approach to her patients, and always emphasised the importance of taking a careful, unrushed, thoughtful history. She contributed some very important publications, including on hand dermatitis and contact dermatitis in patients with atopic eczema. She was not afraid to give a contrarian view at meetings. At Grand Rounds, when everyone else had appeared to have agreed on a diagnosis, she would interject and say something like "am I the only one who thinks this is lichen planus?" It would be a very brave person who disagreed with Etain's diagnosis, as she was almost always correct!
She was also a Consultant to the Central Middlesex Hospital for many years.
She will be remembered for her kindness towards patients, colleagues, trainees and other staff. One group to which she was particularly supportive were overseas trainees. Whilst others forgot, she remembered that they had come a long way to learn the St John's way and were far from their family and home.
One of her greatest achievements was singlehandedly writing the textbook Contact Dermatitis, published by Churchill Livingstone in 1990. Testimony to the value of this book is that it is still of clinical use, some 30 years later. In the foreword to the first Textbook of Contact Dermatitis, edited by her colleague Dr Richard Rycroft, she wrote that "the greatest pitfalls of patch testing are the lack of knowledge in selecting the correct allergen and the difficulty in interpreting the results." Little has changed!
Etain did not marry but was close to her extended family, including a nephew and niece and their children.
John McFadden