Bertil Magnusson (1915-1980)
ICDRG 1967-1980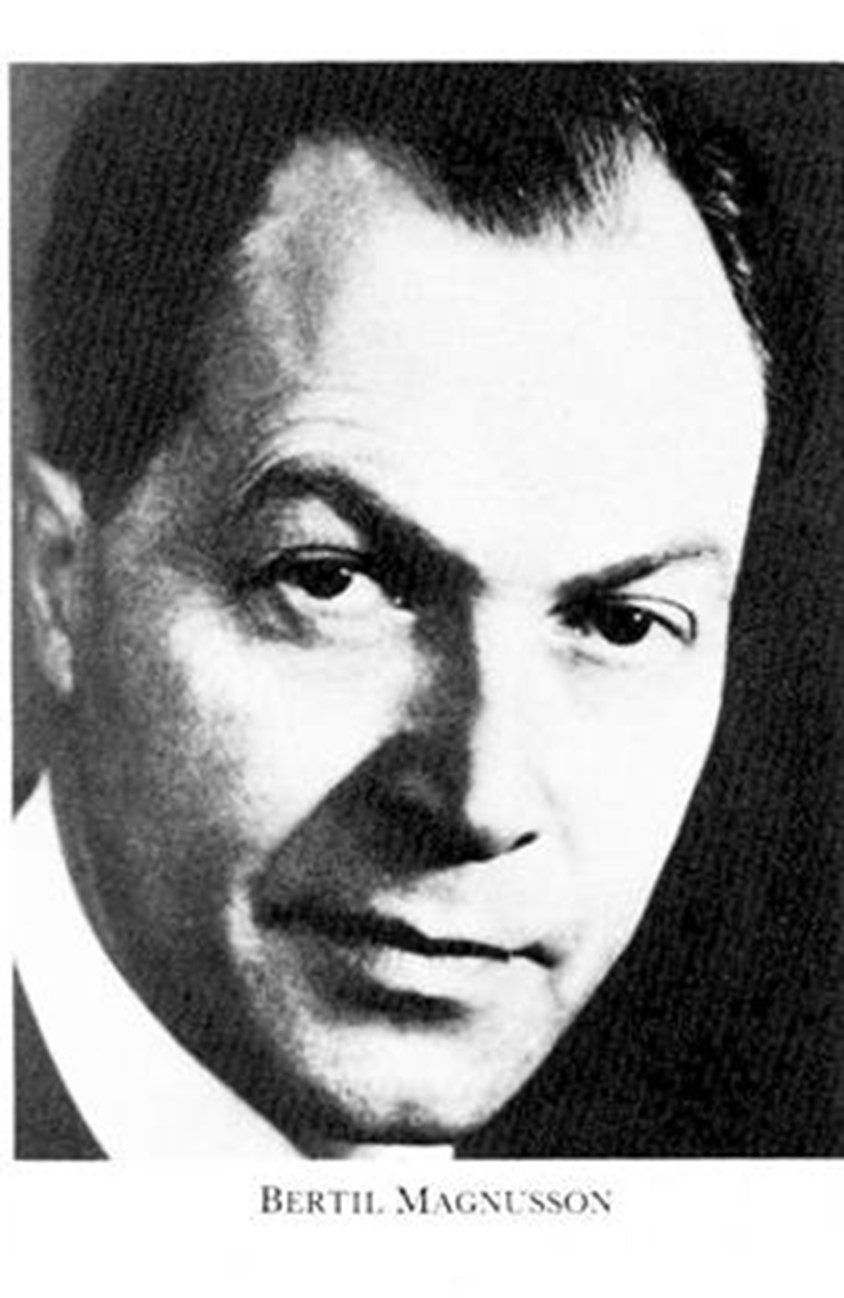 Bertil Magnusson trained in dermatology in Malmö and at the Karolinska Hospital in Stockholm, Sweden. He defended his thesis titled "The effect of sarcoidosis sera on the tuberculin response" in 1956. In 1960 he was appointed Visiting Associate Professor in Philadelphia USA, where he spent a research year with Albert Kligman. Together with Kligman, he developed the Guinea Pig Maximization Test (GPMT, Magnusson-Kligman method). In 1969 he was appointed Professor in Dermatology and Venereology at Lund University, Malmö General Hospital in Malmö.
Bertil Magnusson's main area of interest was contact dermatitis. Very early on, he promoted international collaboration in contact dermatitis. In 1962 he initiated the foundation of the Scandinavian Committee for Standardization of Routine Patch Testing at a Nordic dermatology meeting in Gothenburg, Sweden. Three years later, at an allergy meeting in Gothenburg, it was suggested to form an international group and Charles Calnan from London was invited by Bertil Magnusson to this meeting. In the following year, 1966, the European Contact Dermatitis Group was founded in London. The following year the name was changed to International Contact Dermatitis Research Group at a meeting in Munich, and the ICDRG was born.
Bertil Magnusson died in January 1980, prior to his planned retirement in October 1980.